Study Abroad Advising Center Management Software - VMOS
A fastest way to professionalism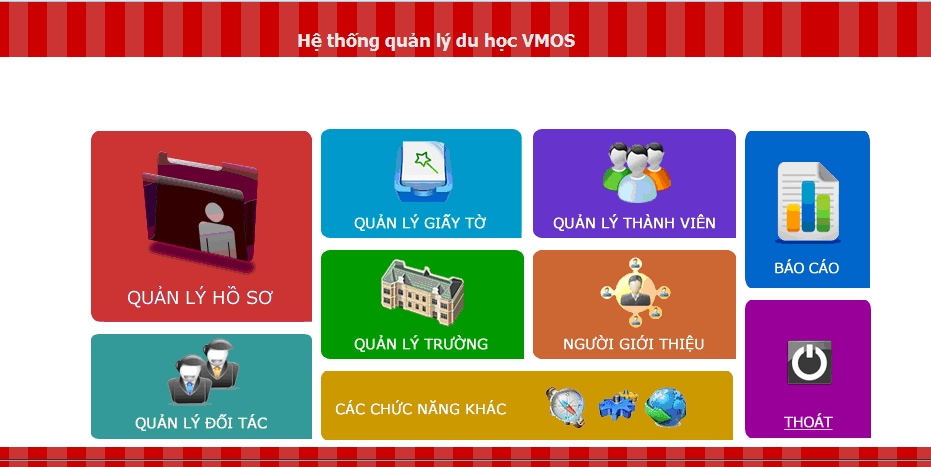 1. Your troubles
- How to manage the huge information of students?
- How to manage advising appointments of consultants?
- How to search data fastest?
- How to improve your trade mark?
- How to chase student's progress?
- How to manage your center when you are not at your office?
2. Our solution
VMOS is web-based study abroad advising center management software designed to save time and money to ensure that you can spend more time in helping students achieve their academic goals.
We use virtual filling cabinets and never spend time digging through filling cabinets and searching student's profile. Virtual files are protected by world-class security. We know that student data privacy is critical, so we have developed user rights to ensure that only staff you approve can view and/or update advising appointments, notes,...
Document Management: never lose track of student documents again! Now you can access all student documents from one web-based interface. Centralized document management enables advisors to quickly review and share documents in a secure environment.
3. Core features of VMOS
Student Records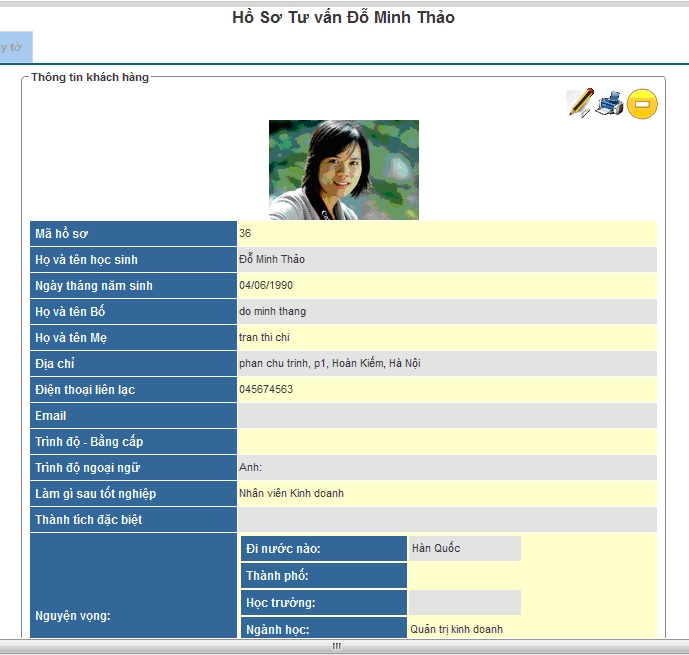 Add/ modify/ delete profile.
Profile categories
Previous education details can be recorded
Status classification.
Fee management.
Import student's data into system.
Send birthday card automatically to student.
Add/ modify/delete profile
Track results: track and record all notes, appointments, and communication with students.
Sponsor management
Report
Agency management
Agency list
Add/ modify/ Delete an agency
Manage bonuses
Document management
Document categories
Required document for each country.
Add/modify/ delete a form.
School management
Overseas schools List
Local schools List
Add a new school.
Partner management.
Partner list
Add a new partner
User management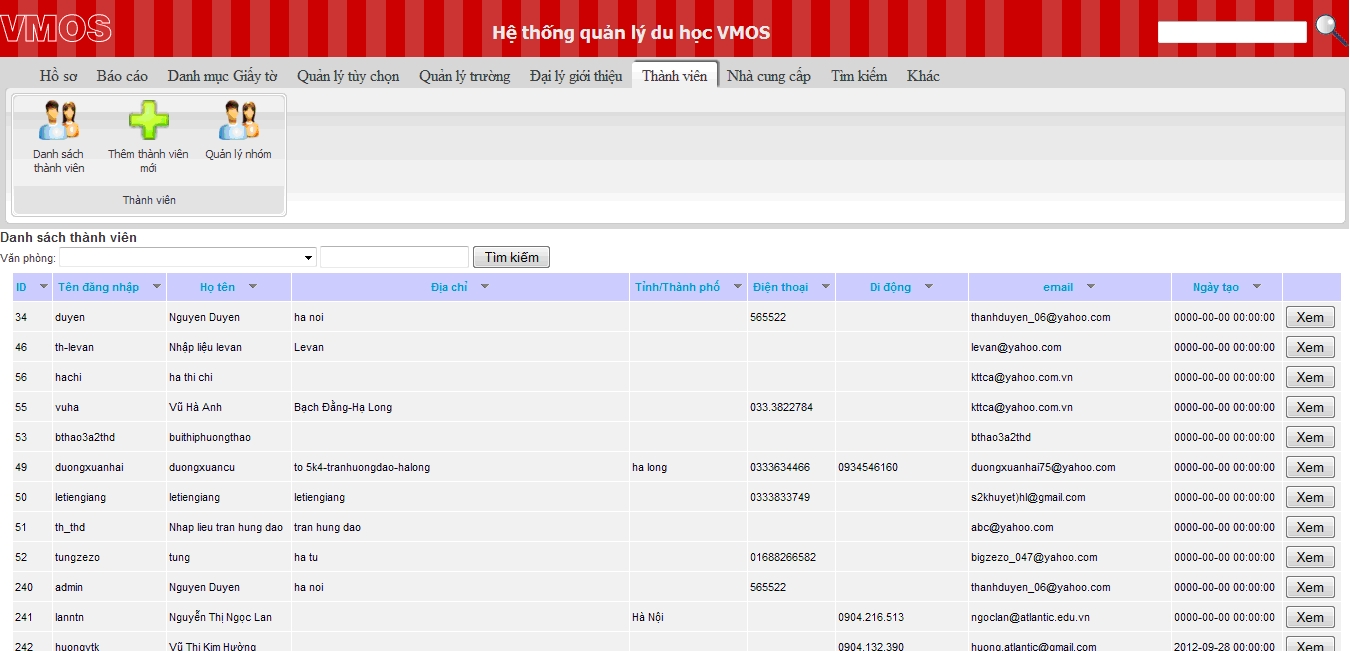 Search for any users using the search bar.
View profile of all users based on the roles
Set privileges to users as per their roles
Advanced search
Setting
Connect SMS system: send SMS to single or group users or to all. Send information via email: send email to all staff or user groups